For the global AIDS response to be successful, women and girls must be safe, healthy, and educated
Posted in Charles Holmes March 2021
Izukanji Sikazwe, MBChB, MPH, Chief Executive Officer for the Centre for Infectious Disease Research in Zambia (CIDRZ).
Charles Holmes, MD, MPH, Director, Center for Innovation in Global Health, and Professor of Medicine, Georgetown Medical School. Distinguished Scholar and Program Director, O'Neill Institute for National and Global Health Law
The COVID-19 pandemic is a reminder that advances in public health, human rights, and prevention of violence against women and girls cannot be taken for granted.
This is especially the case in the global fight against HIV, where, despite heroic and successful efforts to expand treatment, we are falling short when it comes to preventing new infections. Initial declines have stalled and we've reached a dangerous plateau of 1.7 million new HIV infections each year. Each infection represents a person – in many cases, a young woman, who already faces many challenges – who now faces a lifelong medical condition that puts them at risk for stigma, gender-based violence, and diminished economic opportunities for themselves and their family.
The COVID-19 pandemic has further undercut progress in reducing HIV infections and is worsening risk environments for girls and women. These challenges include increasing sexual violence, adolescent pregnancy, income inequality, and HIV infection. Significantly, the COVID-19 pandemic has rolled back hard-fought progress in education — it has been estimated that over 20 million secondary school aged girls are now at risk for being out of school today and will not return post-pandemic.
We must champion a transformative agenda for women and girls, as we cannot achieve our 2030 goals for ending the HIV pandemic as a public health crisis without addressing the clear challenges facing their agency and status. To this end, a transformative agenda must go beyond treating the health, well-being, and advancement of women and girls in silos and must seek big wins from concerted efforts and investments that bridge health and development programs. For example, education must be linked to health services and community support, with progress measured at every step. We must also support and advance the leadership of girls and women at every level of the HIV response.
Meeting this moment won't be easy, but as Former President of Liberia and Nobel Peace Prize Winner Ellen Johnson Sirleaf has said, "If your dreams do not scare you, they're not big enough." Given the multiple crises we face, we've got to dream bigger to end AIDS in the next decade. We must make choices today that change the course of the HIV pandemic, including:
(1) Expanding girls' secondary education. Research tells us that reducing HIV risk among girls and young women starts with investing in secondary education – one additional year of secondary education has been shown to reduce the risk a young woman will acquire HIV. Yet health programs alone cannot do this. They must develop force-multiplying partnerships with major funders and stakeholders in the education field to drive enduring improvements in the educational status of girls and young women, especially where HIV risks are highest;
(2) Advancing sexual and reproductive health rights (SHRH). We must measure and invest in coverage of family planning services within and outside of HIV programs by harnessing the complementary investments of USG and partner country family planning programs as well as investments by external partners, including the private sector. This will also ensure we can strengthen coverage of integrated women-centered services and the rapid uptake of newer and easier to use medicines to prevent HIV infection, and reward innovative programs that are able to take these services to scale. These critical services go hand-in-hand with the prevention of HIV infection and keeping adolescent girls and young women healthy and well;
(3) Preventing and responding to sexual violence: Girls in sub-Saharan Africa are disproportionately affected by HIV, with rates 3-4 times that of their male counterparts. Recent data suggests that sexual violence is a likely cause. Not only is there the immediate risk for HIV with sexual violence; there are downstream effects as well. Girls who experience sexual violence in childhood have higher rates of behaviors as young women that predispose them to contracting HIV. We must pursue joint investments across prevention, healing, and justice programs that reinforce and build upon encouraging gains made through programs such as DREAMS (Determined, Resilient, Empowered, AIDS-free, Mentored, and Safe), actively engage community partners, and ensure integration of programs and investments that allow for leadership and contributions of partner governments, the private sector, and other development partners;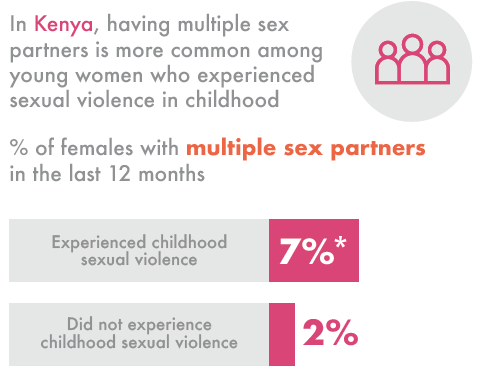 (4) Aiming for triple wins, such as investments in supporting high-performing national community health worker programs and peer-led programs. When executed well, and with harmonized coordinated support from donors, community health worker programs 1) enhance health outcomes, 2) reduce HIV risks, and 3) create opportunities for economic and career advancement within healthcare, particularly for adolescent girls and women. Advancing community engagement and participation in implementing solutions of public health importance maximizes knowledge-sharing and healthcare options that will keep girls and women safe and healthy.
Let's commit to a bold and enduring HIV response that prioritizes women and girls and fully recognizes that we can't end AIDS by simply taking biomedical approaches. We need partnerships, comprehensive programs led by data and science, support for strong leadership at the national and community levels, and a renewed energy wrought from the HIV and COVID-19 pandemics. We all – women and men, teachers and healthcare workers, development experts and politicians — have important roles to play in keeping girls and women safe, healthy, and educated, this International Women's Day and beyond.